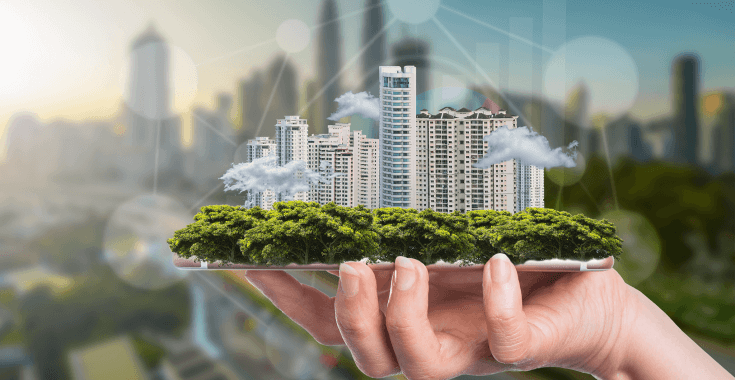 Real estate is quite a massive industry, with approximately 2 million active property businesses in the US. This can, at times, make you feel overwhelmed when it comes to growing your business – "How will I ever beat all the property dealers I saw at a networking event?"
The best part is: growth is in your control. There are several actions you can take action to improve and grow your real estate business, reaching out to new potential clients and making more sales while building credibility in the market. Here are some tips you should look into:
Strategize Like A Boss
You know old phrase about failing to strategize, right?
Several real estate agents find it quite easy to work in their industry, as contrasting to on it. For many agents, real estate is their second, or third career. The idea of "being your own boss" is way too addictive, but freedom has a very diverse meaning for a business owner as compared to an employee.
The question is, which one are you?
The first thing you need to understand before starting the property business, that it is a Business. Whether you are a team or you are working as a solo agent, if you have the dream of going big in the real estate marketing, then you need to start thinking like a business person – which means only one thing "strategize".
Invest In Property Photos
Imagery has never been this important as it's now for selling, including property. It would be imprudent to undervalue the power of professional photography, as it could make a tremendous difference between your competitors and you. After all, the pictures on your website are the first thing people will see when they are searching for a house online.
Get A Website
For 50% of all consumers, the first step is to look for their home online.
No matter how much conventional and local marketing you do, an online web presence is highly essential to engage your consumer online. It does need a little investment, but it's worth the value, a solid SEO focused site that allows you to incorporate IDX listings and escort those lead into your CRM is an essential foundation for every accomplished real estate business.
Be Human
Most real estate agent training is about sales getting the consumer to buy from them. Sign the contract get the commission and close the deal. But that's not how it should be. Real estate agents are "trustees" so it's their ultimate responsibility to help the client in the best way possible. When we try to get, a deal closed with our benefit it reflects. It damages reliability – when we try to close a deal with the mindset of helping the client, it builds trust and success follows.
Be Honest And Be Dedicated
Success doesn't come through shortcuts; it requires hard work and honesty. In real estate business don't pretend to know all the answers when you don't know them, because in this industry your reputation is your asst. Ensure your customers that you will guide them with the best knowledge and give them sound advice, never lie to them.
If you want to learn more about the real estate industry or you want to buy a home in Orlando, contact me today for the best list of properties and sound advice.